S25 - 4 Hour Resistant Fire Shutter - Power Operated Roller Shutter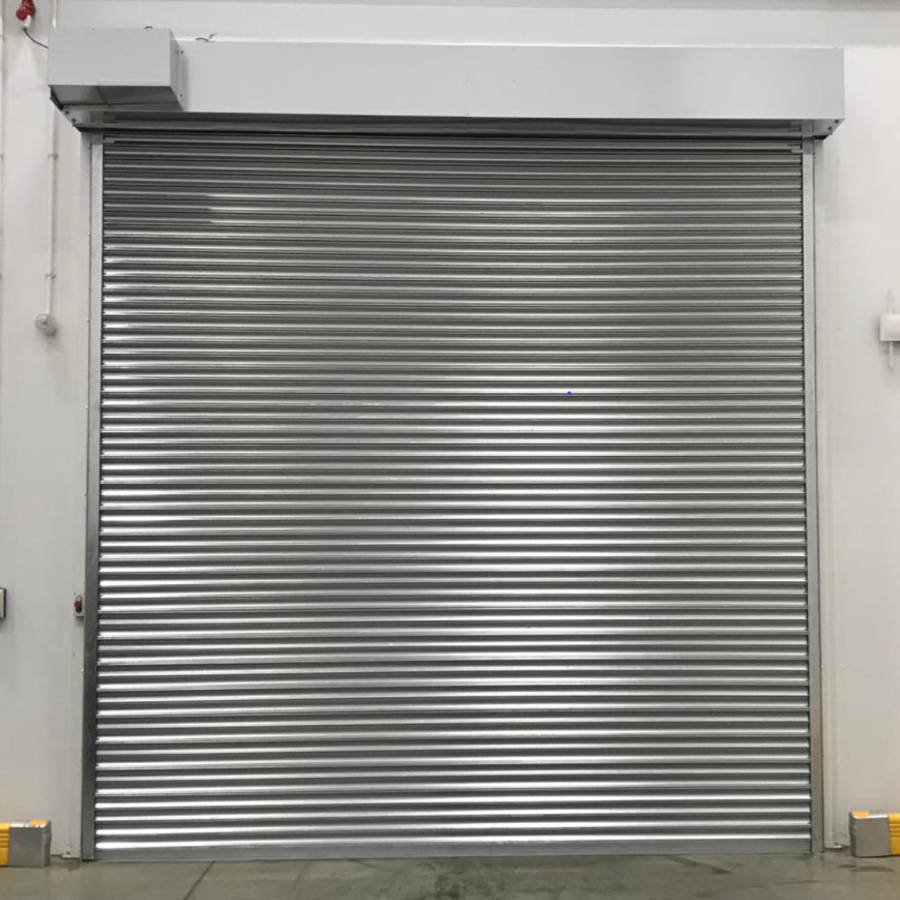 4 Hour Fire Resistant Roller Shutter
Tested and approved by Warringtonfire to the essential characteristics of BS EN 16034:2014 & BS EN 13241-1:2003. Suitable for environments which require a fire protection barrier for up to 4 hours.
• 120 Minutes
• 240 Minutes
Our Series 25 Fire Rated Roller Shutter is a highly versatile and durable product with optimal fire-resistant properties. It is designed for environments where there is need for a physical security deterrent and also protection from fire.
The shutter, which utilises an inboard mounted 1ph~240v or 3ph~415v fire door operator, is suitable for openings of up to 7000mm x 7000mm, the maximum certifiable dimensions for a fire rated shutter.
A standard feature within the design is an anti-fall device (safety brake) at the non-drive end of the barrel, which will prevent the door from dropping suddenly in the unlikely event of a mechanical or electrical failure. The robust design makes it the ideal choice for applications which require a neat and unobtrusive shutter system, such as schools, hospitals and commercial premises.
Upon receipt of a fire signal, the door will automatically perform a close cycle. The door's closure is actuated by the fire alarm, which is connected to the motor mounted, auto-reset solenoid, which releases the brake on the gearbox, allowing for a controlled descent of the shutter under gravity. Alternatively, the door can be interfaced with
a fire control panel which will drive the door down under a powered closure. In the event of a mains power failure or when the fire alarm is unable to produce the required 24v DC power signal, the battery backup system within the control panel will be utilised to energise the auto-reset solenoid, ensuring the door will close, under gravity. A push button station, with Open / Stop /Close buttons, provides normal, everyday operation.
The shutter design has been thoroughly inspected, tested and audited by Warringtonfire, an accredited independent testing group, enabling us to issue Declaration of Performance. Performance characteristics
are according to harmonised standards BS EN 16034:2014 & BS EN 13241-1:2003, giving our customers peace of mind that the fire shutter systems we manufacture are of the highest quality and are fully compliant with the latest British and European standards.
All of our roller shutter systems are manufactured in house at our production facility in Wigan, Greater Manchester, and are subject to continuous product development, so the door user can be assured of both proven and state-of-the-art technology whilst maintaining ease of install.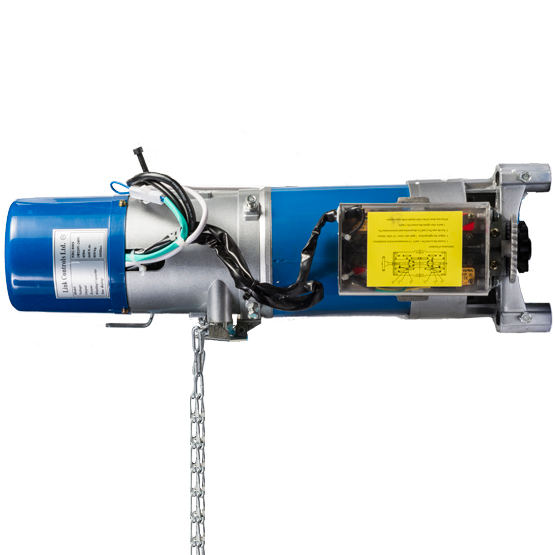 Powered by a 3ph~415v or 1ph~240v Operator with lowlevel, emergency haul chain
override.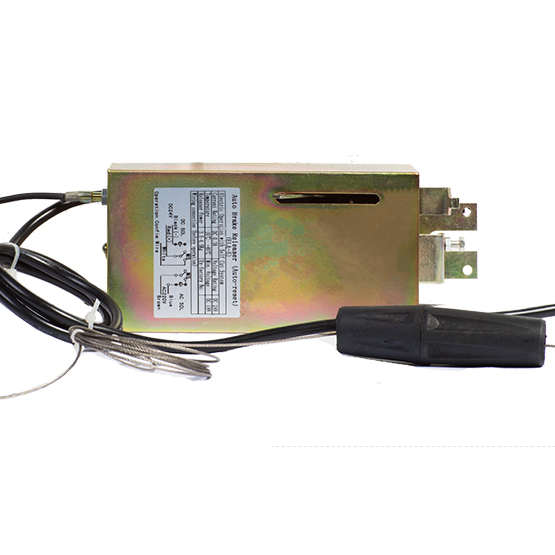 Supplied with auto reset solenoid with test cable and fuse backup.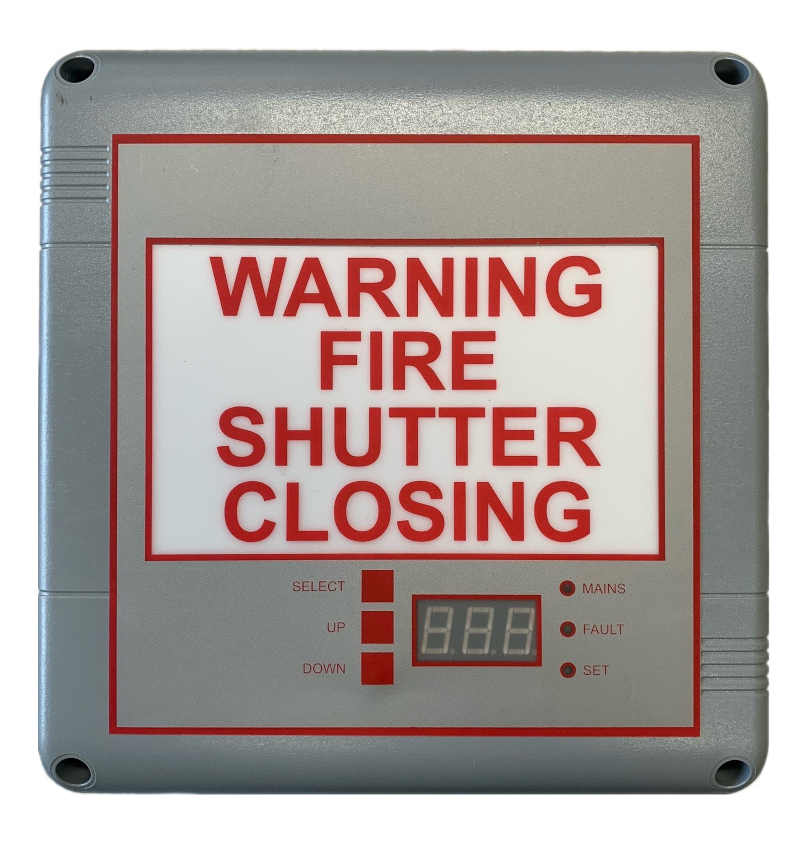 Option for fire door interface panel which provides a 24v DC battery back-up, delayed closing facility and an audio and visual warning when the door is to close.
The Specification
| Colour Swatch – Expertly Crafted from high quality parts and finished in these colours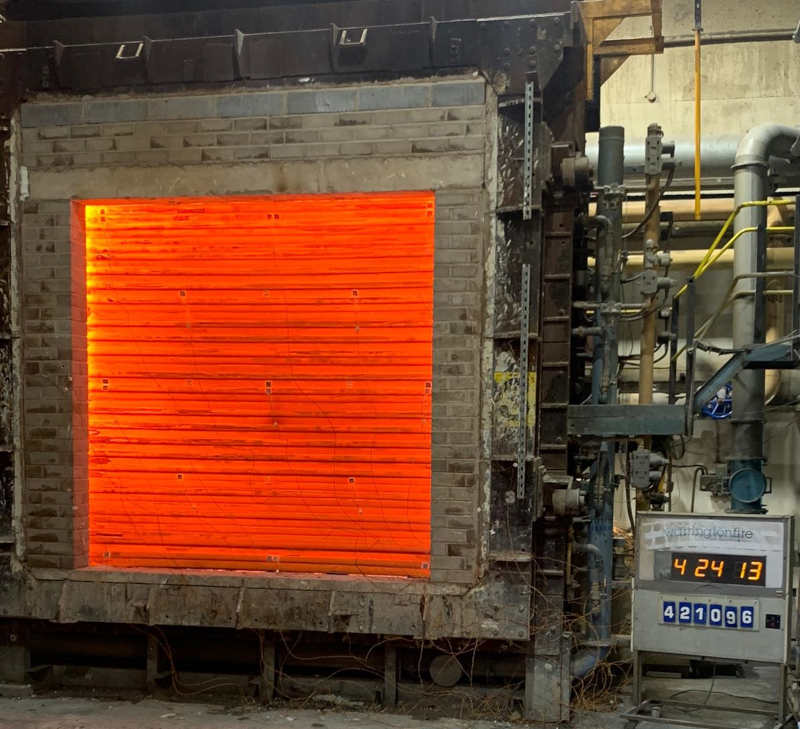 Fire resistance test at Warrington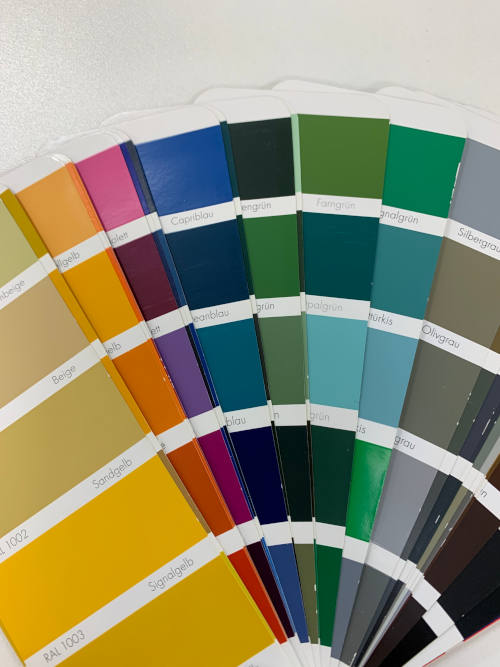 Wide range of colour options
| Specification:
• Curtain assembled from 76mm curved lath
• Canopy and motor cover included as standard
• Heavy duty T-section bottom rail
• 75mm x 50mm x 6mm Fixing angle
• Powered by 1ph or 3ph operator with emergency hand chain manual override
• 24v DC Auto-reset solenoid with fuse release backup
• Push button station actuation
• Fire tested to both rigid and flexible structures
| Options:
• Fire door interface panel with audio / visual warning
• Heat Detector
• Smoke Detector
• Uninterruptable power supply unit (UPS) / battery back up
• Key switch (for actuation)
• Galvanised as standard (curtain, guides and canopy) with primer painted fixing angles and end plates, or fully polyester powder coated to a RAL or BS colour
| Power Supply:
1 Phase Supply: 10A type B breaker required (the motor is supplied pre-wired to 3-pin
commando plug)
3 Phase Supply: 16A IEC Socket and 10A type B breaker  required (the motor is supplied pre-wired to 5-pin commando plug)
Fire alarm requirements: 24v DC
(minimum 0.5 amps – non polarised)

This drawing is copyright and exclusive property of Alliance Door Engineering Ltd and must not be copied, used or exhibited without prior consent.