Insulated High Speed Roller Shutter - The Arctic Hare - S35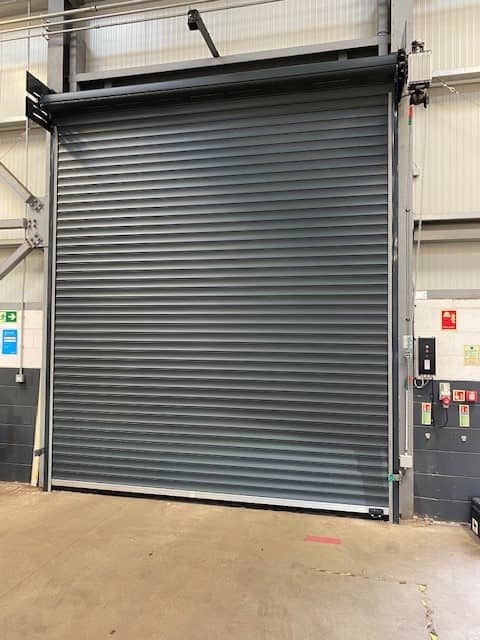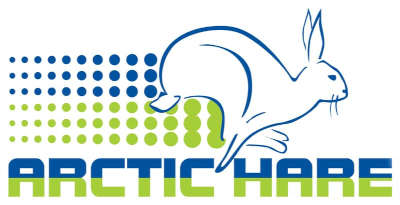 Insulated High Speed Roller Shutter
Tested to the essential characteristics
of EN13241: 2003 + A2:2016.
• Thermal insulation
• Acoustic insulation
• Resistance and wind load
• Safe operation
Our Series 35 is a High Speed Insulated Roller Shutter is a robust and energy saving product specifically designed for applications where speed, frequency of use and durability are key requirements. In addition, providing optimal thermal and acoustic insulation.
The shutter utilises a curtain assembled from a double skin, steel, curved lath with the outer skins bonded directly together with a compressed polyurethane injection providing extra strength and energy-efficiency. An anti-scratch, PVC coating applied to the curtain ensures a long lifespan and superior aesthetic qualities.
Powered by a Safedrive® Fi operator, supplied by leading European door drive manufacturer, GfA Elektromaten. The Safedrive® Fi range of operators feature a built-on frequency inverter with easily programmable fast opening and closing speeds and soft start / soft stop function. The drive system also features a patented, integral safety brake (anti-fallback device) and an emergency, low-level hand chain operation facility in case of mains failure.
The many actuation and relevant safety device options can be configured to suit the environment in which the door is installed, ensuring simple and safe automatic operation for the user, whether pedestrian, vehicular or a loading bay application.
Each design has been thoroughly tested and inspected by an accredited independent testing group enabling us to issue Declaration of Performance. Performance characteristics are according to harmonised standard EN 13241:2003 + A2:2016, giving our customers peace of mind that the door systems we manufacture are of the highest quality and are fully compliant with European directives.
All of our roller shutter systems are manufactured in house at our production facility in Wigan, Greater Manchester, and are subject to continuous product development ensuring the products we offer are of the highest quality whilst maintaining ease of installation.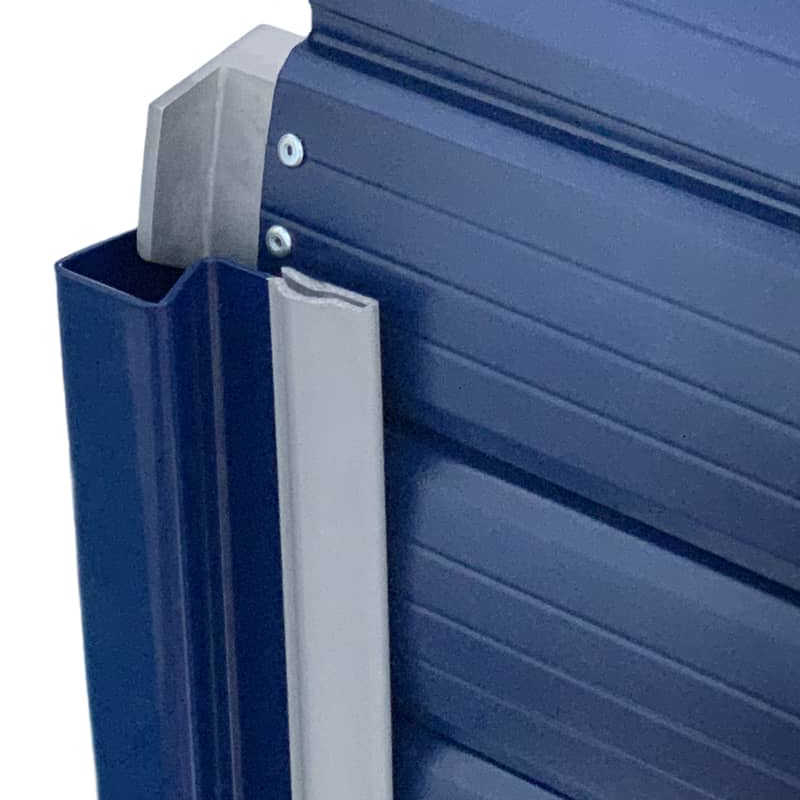 95mm Polyurethane foaminjected, double skin lath ensuring optimal thermal and acoustic insulation.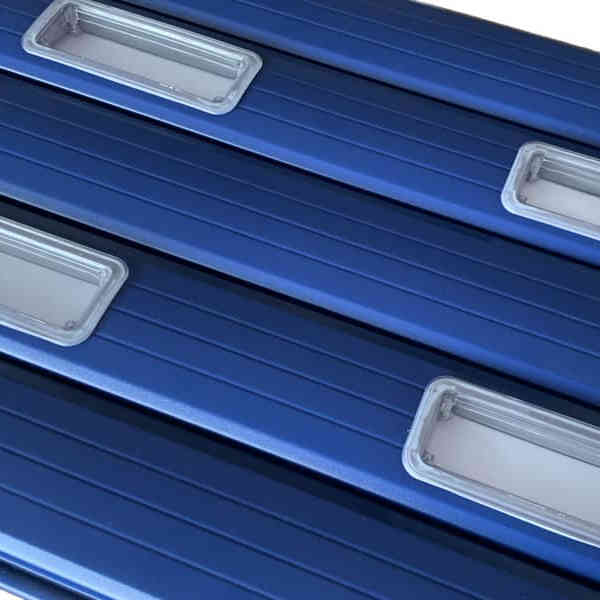 170mm x 45mm Perspex vision windows can be placed across individual lath to allow natural light transfer and visibility
through the curtain.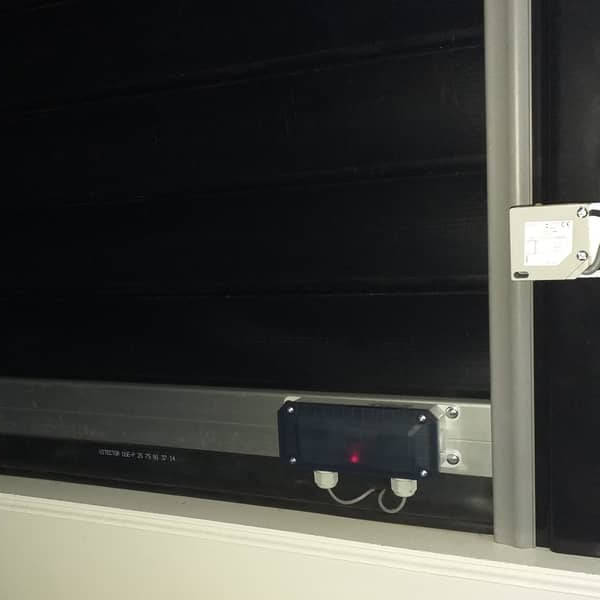 An obstruction detecting photocell beam and selftesting, wireless safety edge system are supplied for optimal safety around the door threshold.
The Specification
| Colour Swatch – Expertly Crafted from high quality parts and finished in these colours
| Specification:
Industrial steel, insulated curved lath with compressed foam injection
• Powered by GfA Safedrive® Fi operator with integral anti-fallback device and built on frequency inverter
• Opening speed of up to 650mm per second, subject to door size
• Lintel brush, side seals and EPDM rubber bottom seal
• Self-monitoring, optical wireless safety edge system and infra-red photocell kit
• Heavy duty flag arrangement
| Options:
• Wide range of colour options
• Vision windows
• Barrel canopy and motor cover for external applications
• Traffic light system to control vehicular activity
| Mechanisms:
Air Permeability: Measured at 1.95 m3.h-1.m-2 @ 50Pa.
Thermal Insulation: 'U' Value 1.1 W/M²K Lath Core / 'U' Value 3.3W/M²K Total Shutter
Acoustic Insulation:  The sound reduction capability of the roller door has been tested and found to produce a level difference of 22dB inclusive of flanking effects at the test location.
Wind Loading: Tested to category 5 wind load.
| Power Supply:
16A 5 pin commando socket fed from 16A c-type breaker, fitted 500mm from the motor side of the opening 1500mm from FFL.
| Actuation Options:
• Push button control
• Radar movement sensor
• Induction loop system
• Remote control – handheld and/or forklift mountable transmitters
• Pull cord

This drawing is copyright and exclusive property of Alliance Door Engineering Ltd and must not be copied, used or exhibited without prior consent.