Folding Sliding Doors Manchester
FOLDING SLIDING DOORS MANUFACTURED IN GREATER MANCHESTER
Alliance Doors have a specialist installation and maintenance team who look after all of our Folding Sliding Doors in Manchester. They will come to your site and help find the right solution to meet your Sliding or Concertina Door requirements. These range in size from a simple lift sliding shutter door to full industrial folding sliding bus depot doors for increased security, environmental impact and temperature regulation.
We deliver a comprehensive range of sliding and folding door designs for use in industrial buildings and we have a number of large installations across Greater Manchester. Whatever kind of sliding folding door you feel will deliver the most benefits to your business, our Manchester based team can help you make the right choice or recommend alternatives which might improve energy efficiency, security or fire rating. Take a look at our sliding folding door page to see the wide variety of doors we produce for the Manchester area:
FOR HARD-WEARING SLIDING FOLDING DOORS IN MANCHESTER, CALL ALLIANCE DOORS TODAY
The Alliance Doors team has worked for many years to manufacture and install a complete range of bespoke industrial doors and shutters all over Greater Manchester. We have worked in a wide range of commercial and industrial properties to deliver extremely reliable access solutions. In the past, we have worked to deliver our range of folding sliding shutters to:
Warehouses and Factories
Vehicle Depots and Bus Stations
Bus and Train Stations
Supermarket Warehouses
Loading and Delivery Bays
If you're looking for bespoke sliding folding doors in or around Manchester or trustworthy local repair specialists, get in touch with our team today. You can reach our experienced team directly by calling us today on 01942 683601. You can also send any questions or concerns through to our team via our simple online contact form, and we'll get back to you as soon as we can.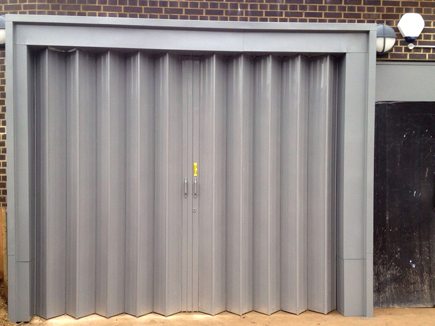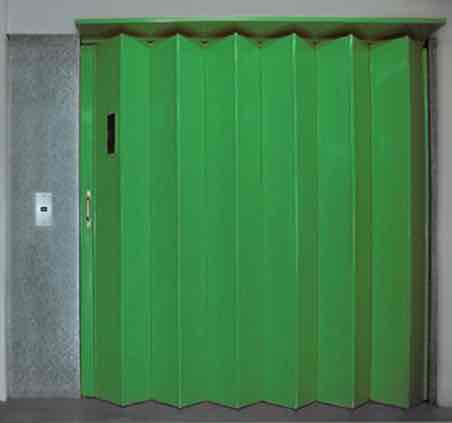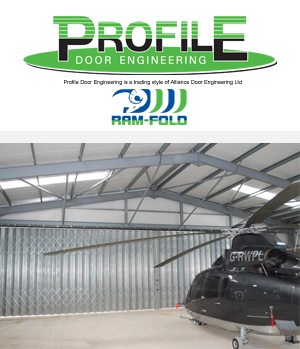 BESPOKE SOLUTIONS FOR YOUR BUSINESS

Thank you for the quotes John, I was impressed with your knowledge and liked the presentation of quotes, I would like to proceed with an order for the supply & fit of Galvanised Shutter door
Kevin Gill  Thatchers Cider, Winscombe.

Another job completed on time, 10 out of 10.
Perter Clift GPL Construction

I give you 9 out of 10 for performance, Very satisfied with the job.
John Stanley,  JJ Smiths, Kirkby

Very competent and extremely satisfied, highly recommend.
Philip Moss,  George Moss & Sons, Lowton, Leigh

Thank you for the invoice and your first class job of fixing our shutter door.
Michael Ede,  Eurovision Logistics

Thanks for all your help you've been great and I will highly recommend you again.
Diane Green,  Rutter Green Real Estate & Property

Both the Headteacher and myself would like to say thank you to Phil and Kieran. They arrived early and managed to finish in good time (we had a Christmas fair in the afternoon).  They caused minimal disruption and were very professional.
Janette Gaskell,  Business manager
St Williams Catholic Primary School

As ever the service from Alliance Doors is superb. No issues with the fitting of the product and the quality is fine 10/10.
Stephen Harrison  The BID Group Ltd

No problems – Product to usual high standard and delivery on time as always. Many thanks 10/10
Alan Wormald  AWSS

Our ongoing custom and confidence in the industrial products you supply us with and professional advice means we are very unlikely to jeopardise our professional working relationship we have built up over the last number of years by looking for similar products elsewhere, we are very happy with the current situation and the products you supply us with.
Nick Rawley  Copeland Door Engineering Ltd

Can I please just say how pleased we were with not only the service provided but the work that was undertaken
Great job
Steve Holgate  J Van Vliet

Hi Mr Stuart
Thank you once again for today, your service was impeccable.
I have forwarded it to my accounts department for them to pay it, any problems don't hesitate to contact me, cheers.
Phil  PF Jones
See for yourself by watching one of our informative videos