Here at Alliance Doors, we are extremely proud to deliver a range of hard-wearing shutters and doors for all kinds of properties, including businesses. Some of our most popular choices are Phoenix roller shutters which can be used in a wide range of properties, including educational, commercial and industrial facilities. These models are designed to fit any 4000mm x 2500mm opening, which suits a variety of openings. This includes anything from kitchen serveries and delivery openings.
We have provided Phoenix roller shutters to a diverse range of properties across the North-West. These designs are the perfect option for a variety of spaces, including kitchen serveries, thanks to their hard-wearing fire resistance and simple operation.
Phoenix Roller Shutters Across the North-West
These roller shutters are designed for simple opening applications wherever there is the need for protection from fire. They also offer a great physical deterrent and can seriously impede any criminal intrusion into your facility.
Despite the hard-wearing nature of these models, they are also extremely easy to operate on a daily basis. You can choose from either a push button or a key switch to make your employees' use of the roller shutter that much easier.
Another great practical benefit of the phoenix roller shutters is that they can easily be automated. If a fire is detected, the door can be triggered to operate immediately. This allows the shutters to close and prevent the fire from spreading. As these roller doors are typically installed as part of kitchen serveries, they are in prime position to prevent the spread of fire from one of the most vulnerable places in the entire facility.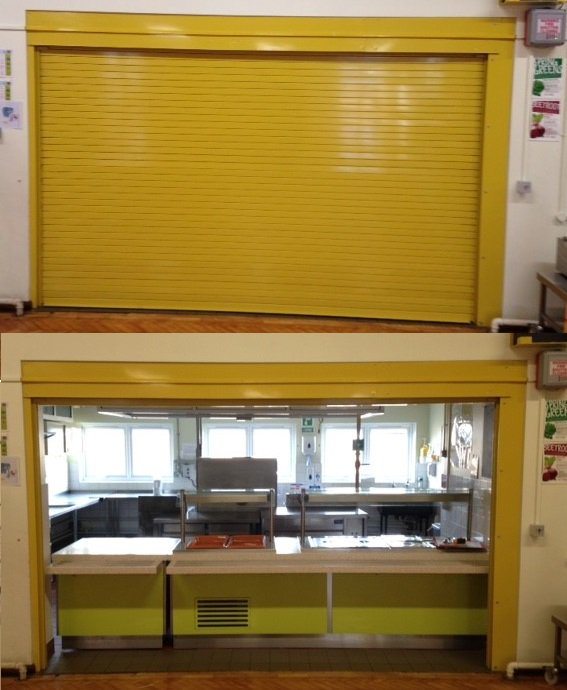 Unique Features of Phoenix Roller Shutters
The Phoenix roller doors that we can provide to your education, commercial or industrial space offer a wide range of added features and options which can make it the perfect choice for your facility. Just some of these industry-leading features can include:
Reliable Batter Back-Up – In the event of a power cut, a stable power source can allow the shutter to continue to operate efficiently.
UPS FDI Panel – This is the system which can be linked to the fire alarms, allowing for automated shut down of the roller shutters when required.
Manual Override – In the event of any emergencies, the automated features of the Phoenix can be overridden if required.
Audio Visual Warnings – The presence of audio/visual warnings can be essential when eliminating the risk of accidents. By alerting all employees and customers when the shutter is being operated, you can prevent injury due to trapped limbs. This can also prevent potential damage to the roller doors as you will be able to remove any potential blockages before the shutters close.
Available in a Range of Colours – It is important that your roller shutters don't cause your educational, industrial or commercial space to look unpleasant. As such, we can provide shutters in a wide range of colours to match your brand identity. The 2" flat lath also allows for a more compact box. This helps to keep the shutter as subtle and unobtrusive as possible when it isn't in place.
Get in Touch with Alliance Doors for Hard-Wearing Phoenix Roller Shutters
Here at Alliance Doors, we can provide a variety of roller shutters, including our fire-resistant, hard-wearing Phoenix models, to properties across the North West of England. We have worked alongside education spaces, industrial facilities and commercial properties to provide hard-wearing security solutions. Whether you're looking for hard-wearing fire shutters, insulated rollers or manually-operated alternatives, our team are here for you.
Each one of our roller shutters has been designed to meet with all relevant safety and security standards. Our shutters are made-to-measure to ensure that you receive the highest quality solution for you. They are all CE marked to ensure that you receive a shutter which meets with all relevant European standards and directives.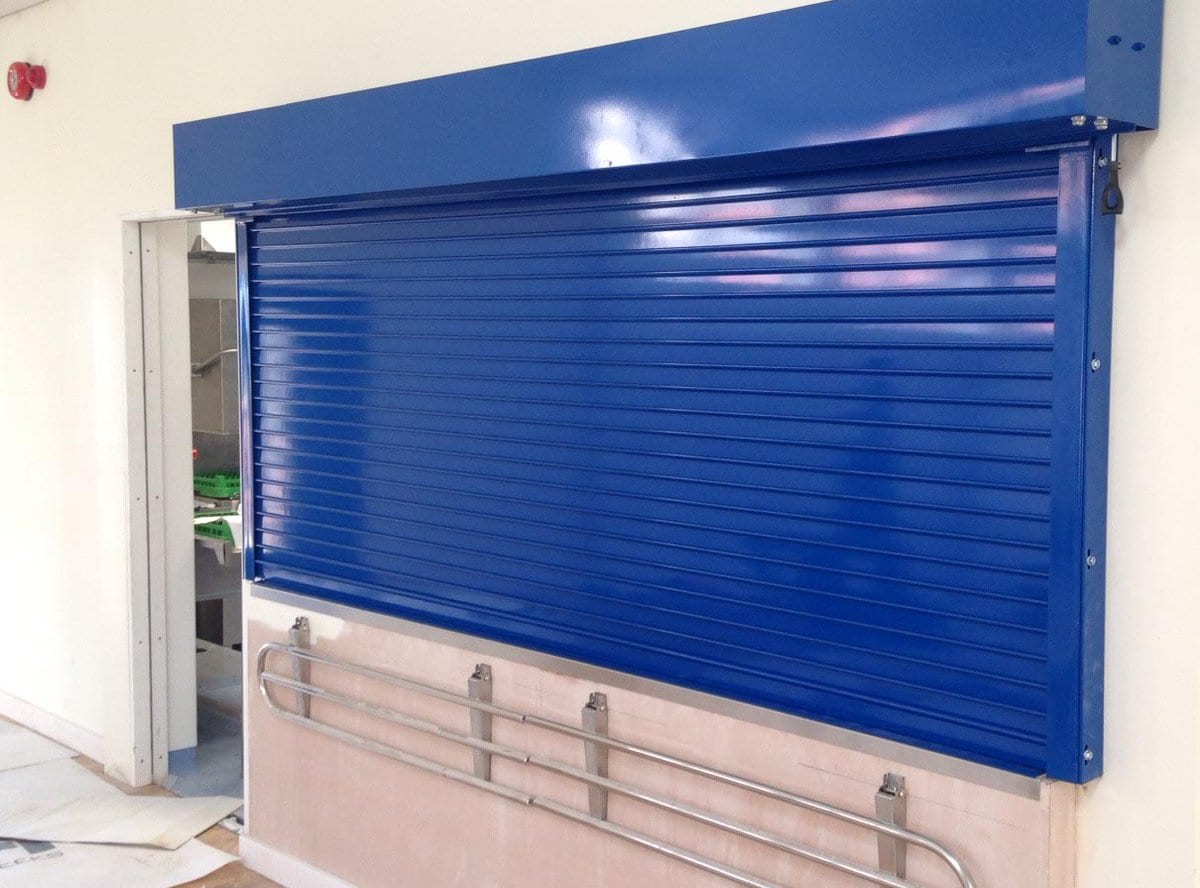 For added security, every design that we supply has been thoroughly tested by Exova Warrington Fire Research. Their tests allow us to issue a declaration of performance meeting BS 476 Part 22, which means you will be receiving one of the hardest-wearing and most practical shutter designs available in the UK today.
For more information on our wide range of roller doors and shutters, don't hesitate to get in touch with our professional team today. You can reach us directly by calling us on 01942 683601. If you prefer, you can use our handy online contact form and we'll get back in touch at a time that is convenient to you.